En un atuendo informal, cara amigable y actitud relajada, fué que se desarrollo la presentación de Michel Ocelot , http://www.imdb.com/name/nm0643664/. El director y realizador de...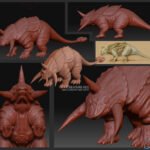 High Poly Model for the Armored Creature Concept Base mesh in 3dsmax, HP in Zbrush.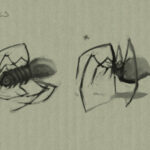 Bueno, después de haber terminado ésta serie documental, me quedaron muchísimas ganas de hacer algunas imágenes en relación a los insectos, arácnidos, etc... el...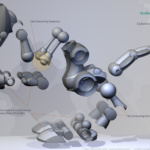 Modelado mediante primitivas nos ayuda a fusionar los modelos creando los loops automáticamente y esos tediosos charmfers donde se encuentran las primitivas produciendo un...
Motor de gráficos Next-Gen, open source. Descarga el beta. Vr Ready http://www.xenko.com http://xenko.com/images/features/graphics/pbr.mp4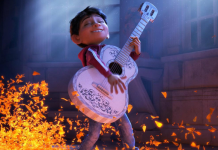 Pixar's COCO: http://www.waltdisneystudiosawards.com/media/scripts/COCO_Script.pdf SHAPE OF WATER: https://dg7kra6zb39sn.cloudfront.net/media/fyc/film-script/film_scripts-19f69140-b21c-4022-a8d8-2da40d6567c9.pdf Más de 50 guiones: https://gointothestory.blcklst.com/update-2017-award-season-screenplay-downloads-3-new-scripts-41-total-57717fd39c9a
DropboxPortableAHK - Portable Dropbox App. Es una app que hace el Dropbox portable pero funciona también para correr varias instancias del Dropbox con diferentes cuentas...